Title 1: "Ly-alpha radiative transfer for spatially resolved Ly-alpha spectra from T-Tauri star, TW Hydrae"; Title 2: " Ly-alpha Scattering in T Tauri Systems: Insights from HST's ULLYSES Program"
SESTAS Seminar - Hybrid
Date:

Dec 7, 2022

Time:

02:00 PM - 03:30 PM (Local Time Germany)

Speaker:

Speaker 1: Seok Jun (MPA); Speaker 2: Nicole Arulanantham (STSI, Baltimore)

Location:

MPA

Room:

MPA large seminar room E.0.11 and via zoom

Host:

MPA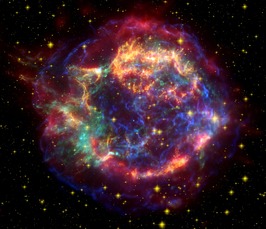 For LINK/meeting ID please see Maria Depner's email.
Notes: To avoid possible interruptions of the talk, when joining the meeting we kindly ask you to please switch off your video and mute your microphone.
Many thanks!